Kickstarter Campaign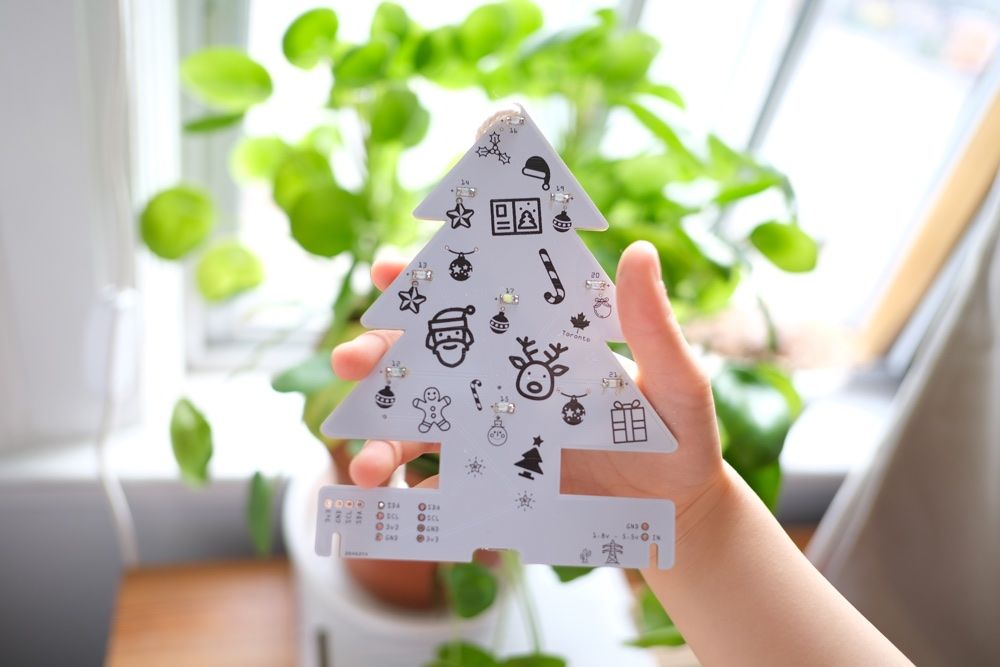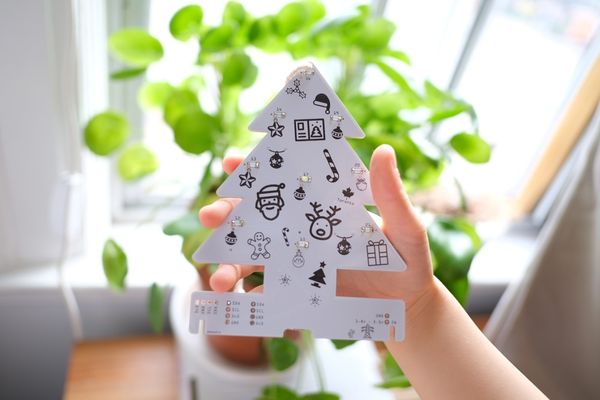 Our very first Christmas Tree PCB (Printed Circuit Board) with Raspberry Pi Pico Kit is on Kickstarter. The campaign is running until Nov 20th 2022!!
Our Christmas Tree PCB is a perfect Christmas gift for geek friends. Great for holiday crafts, and parents and kids programming projects.
Visit our page at http://kck.st/3z6tXWq :)
We launched our campaign page on Oct 22nd 2022, and had an amazing start. We reached our goal in 4 days! Each support means a lot to us! Thank you for your ongoing support and share. We are very excited that our Christmas Tree PCB will be lighting up the holiday season in all over the world!

We have two designs of Christmas Tree PCB.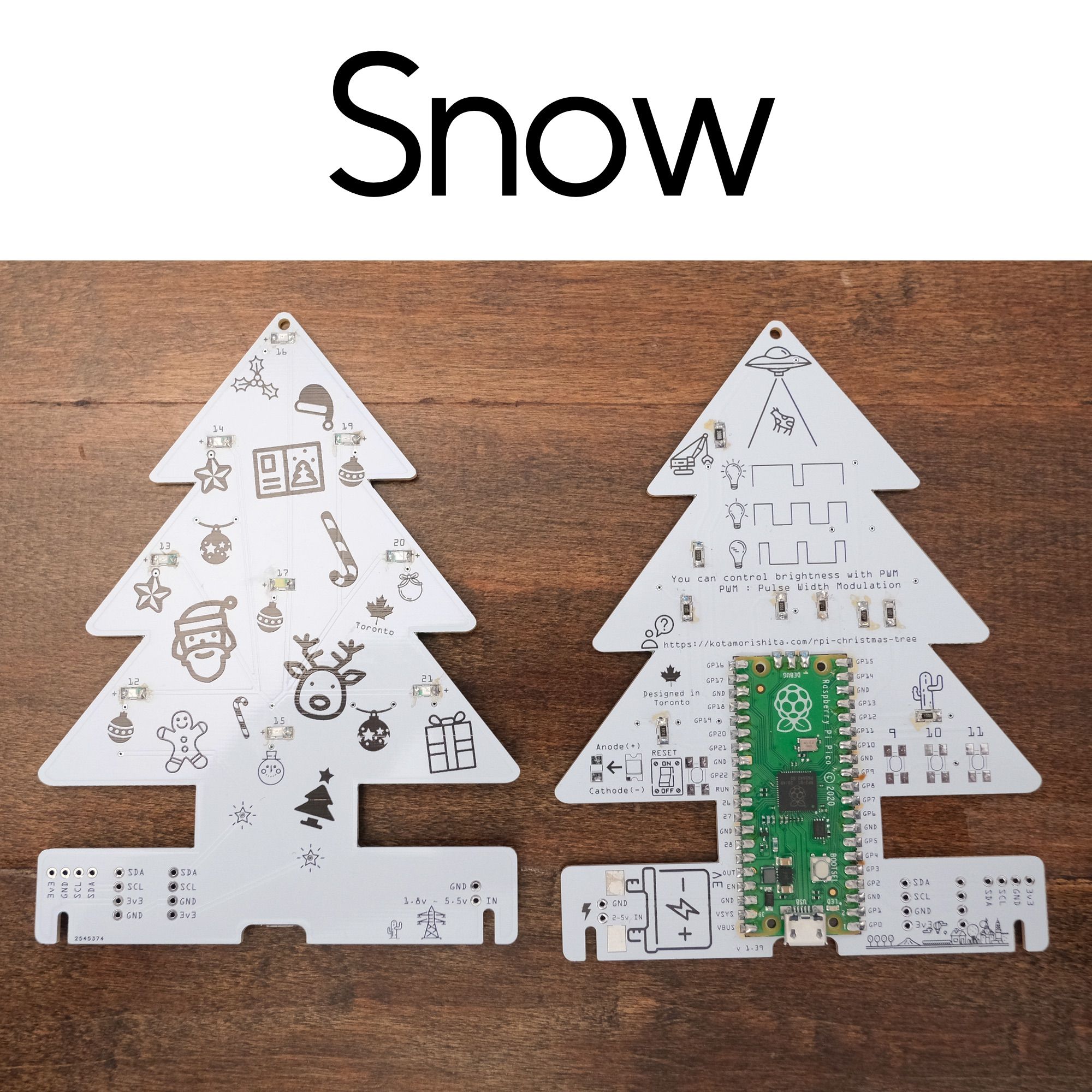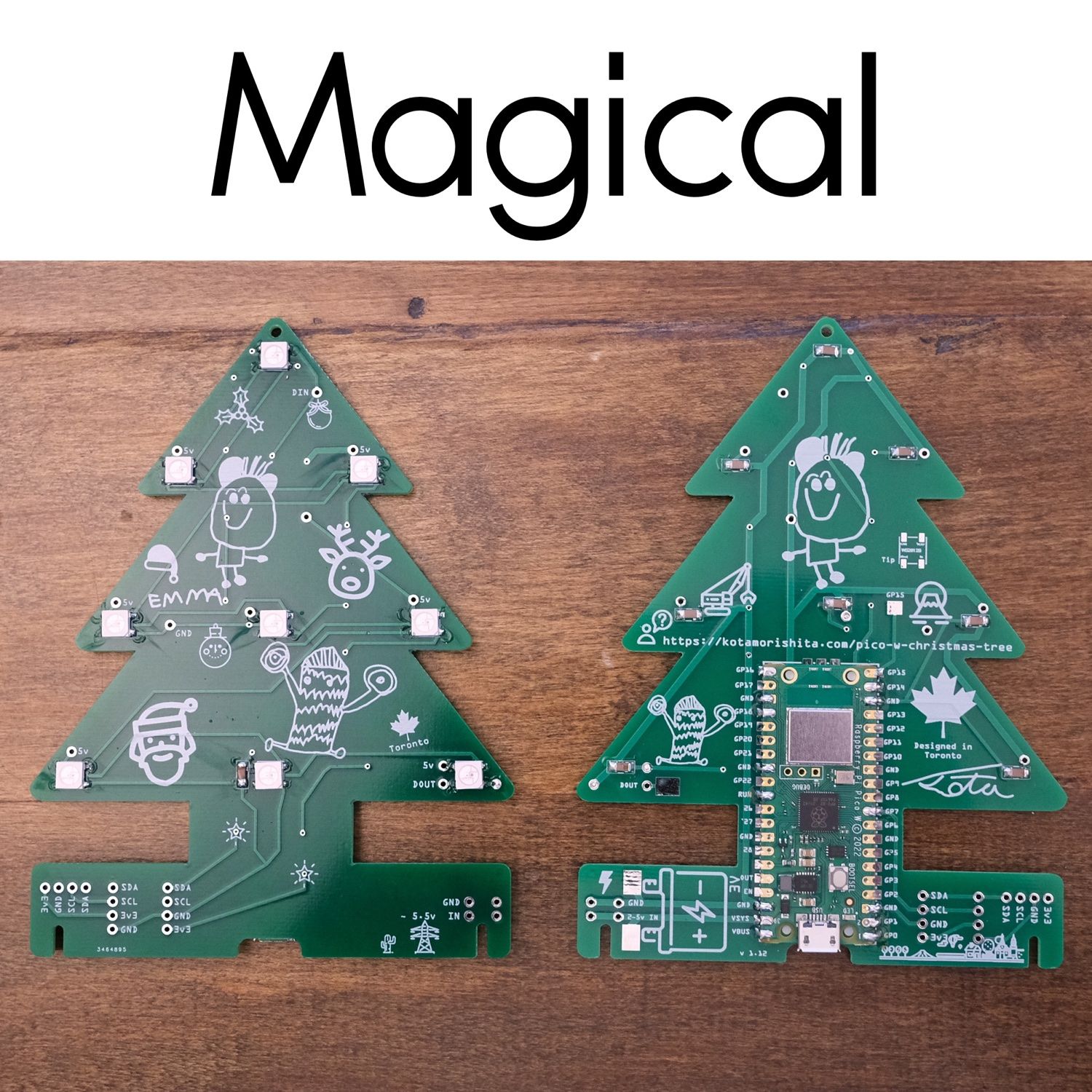 *Kit include Raspberry Pi Pico.(Not Pico W)
We have PCB only, DIY kit, and Assembled versions for you to chose from. Assembled version, all LEDs and Raspberry Pi Pico will be attached to the tree. If you have soldering iron at home, we recommend to get the DIY kit version, because we think this DIY step is one of the fun and educational parts of the project.
Both version of Snow and Magical Christmas tree comes with
Christmas Tree
Raspberry Pi Pico
9 LEDs (SMD LED for Snow, Full Colour LED (WS2812B) for Magical)
9 resistors or capacitors
3D Printed Tree Feet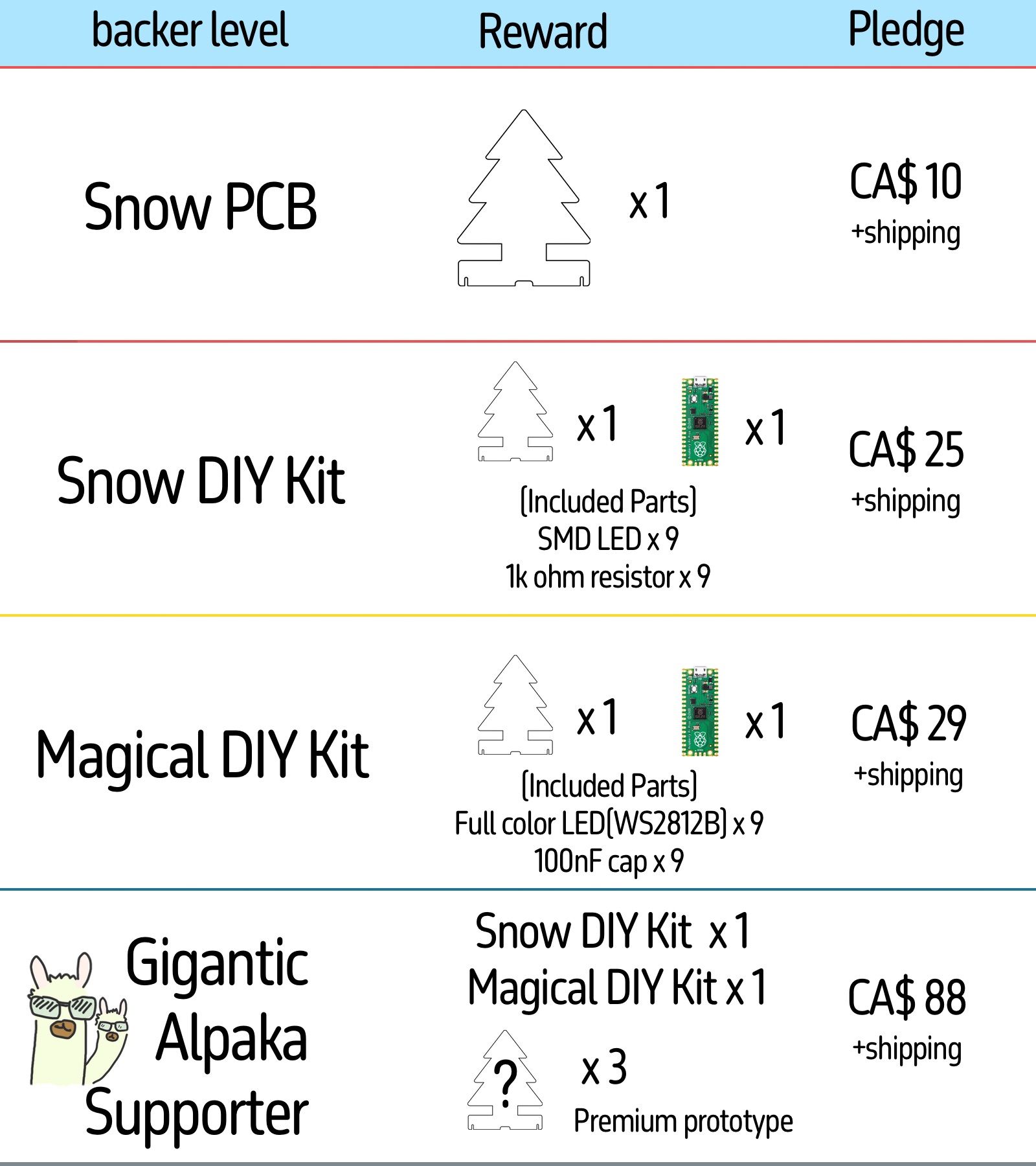 We hope you love our Christmas Tree :)